Originally published by NC State News
When Ritika Shamdasani enrolled at NC State, her South Asian-inspired clothing brand, Sani, was already on the cusp of becoming much more than a "side hustle passion project." Over the last four years, the company she co-founded with her sister Niki has taken off — becoming the first South Asian brand to feature apparel on Rent the Runway and launching a new partnership with Nordstrom. In 2023, the success of Sani landed the sisters on the Forbes 30 Under 30 list.
"It's about bringing South Asian culture to the world in a way that's accessible and authentic," said Shamdasani. "Even though [the Forbes list] is a shiny accolade, it just goes to show that people are realizing that the mission of the brand and the company is important."
RELATED
A Tailor Made Education: Meet the First-Year Class of 2019We first met Ritika when she arrived on campus in 2019. Revisit her first days at NC State and see how far both she and Sani have come over the last four years.Read the story 
But this success, paired with the challenges of juggling her education with her growing business, caused Shamdasani to frequently question whether she needed to finish her degree.
"I can't tell you the amount of times I was like, 'What if I just dropped out?'" said Shamdasani, a Park Scholar who is majoring in fashion and textile management with a concentration in fashion development and product management. "And for a child of immigrants, that is never an option."
I think that's what college is all about. It's learning from everything and everyone around you.
So she stuck with it. Along the way, she tapped into resources and opportunities available to student entrepreneurs on campus, including funding sources, the Entrepreneurship Garage and the Poole College of Management's Andrews Launch Accelerator. She competed in the eGames — NC State's annual student entrepreneurship competition — and won. She found mentors and peers in the Wilson College of Textiles and NC State Entrepreneurship who have been instrumental to her education and the growth of Sani.
"I think that's what college is all about," she said. "It's learning from everything and everyone around you."
RELATED
Ritika Shamdasani '23 Wins Forbes 30 Under 30 Fashion Forward: A Spotlight on Andrews Launch Accelerator Startup
Through it all, Shamdasani has leaned on her family for support — from accepting home-cooked meals to handing off work emails to Niki so she could study — and she knows they're proud to see her graduate. She's excited for the future and ready to focus on Sani full-time, but she knows she'll always feel a strong connection to the Wolfpack.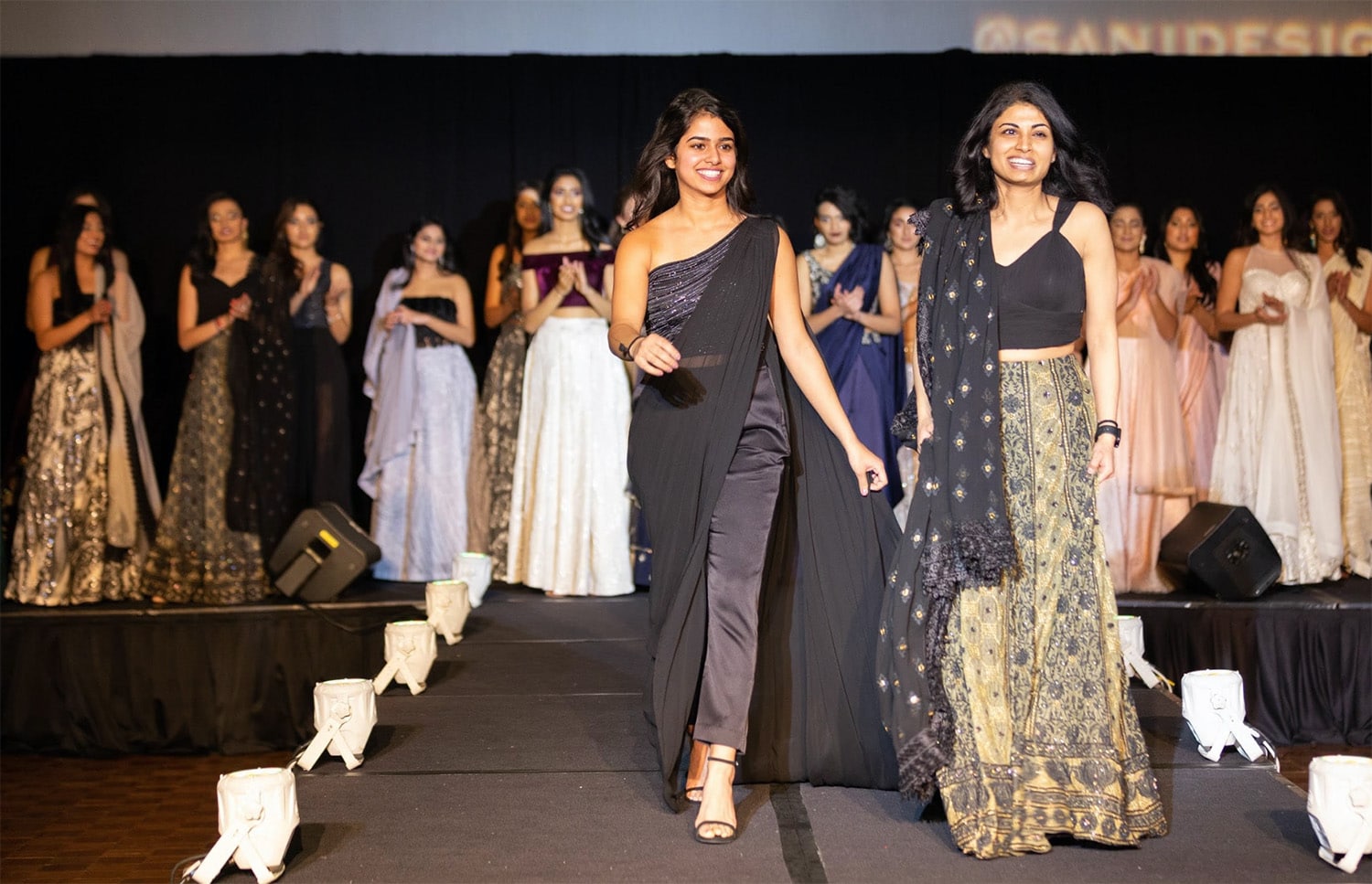 "I think graduating with this degree is a sign that things will always work out the way they're supposed to," she said. "It's definitely been a roller coaster, but I think that's what entrepreneurship is all about. It's about the highs and the lows — I just added school on to that, too.
"[Sani has] had a lot of cool opportunities come up. We've had a lot of growth. But a lot of that growth wouldn't have been possible without NC State and the people here."